Of Tots and Teal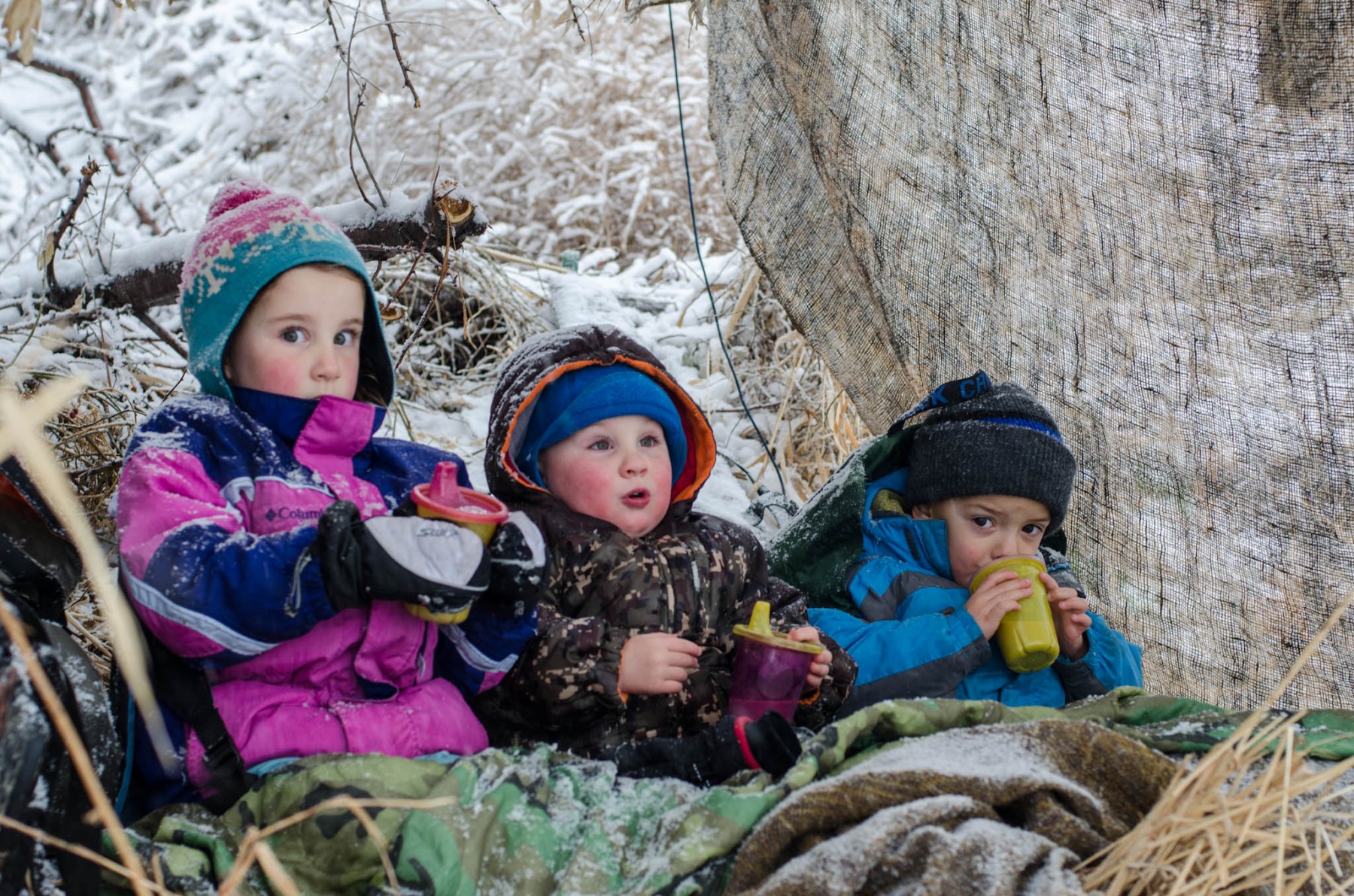 "Dada… um… what… um… what are we going to doooo today?"
It was a good question.  We'd been batching it for a few days and the seams were starting to show. Three consecutive days of no mom, no nap, and long hours hunting in the elements had combined with the post-Christmas hangover to produce a frayed little boy and weary father.  Maybe we should lay low.
"I don't know bud. What do you think?"
"I WANT to doooooo something" he whined.
Yeah, me too I thought.The prospect of sitting around the house staring at each other all day made me cabin-feverish. I peeked out the window. It looked grim. I'd heard rumors of cold, snow and heavy winds. The dark bank of clouds squatting over the mountains seemed poised to deliver that, and then some.
"Oh yeah", I asked "like what?"
"I wanna go hunting."
I should have seen that coming. Maybe I did and just wanted it to be his idea. I'd been tempted earlier when Steven called to propose having a go at some ducks. It felt like pushing it though. As solo parent for a week, I needed to be hyper-vigilant about Everett's wellfare. Wouldn't another day of hunting just be selfish?
"Hmmm…How about duck hunting again?" I heard myself saying.
"Yeah, yeah, yeah!" he said.
"Go get your boots."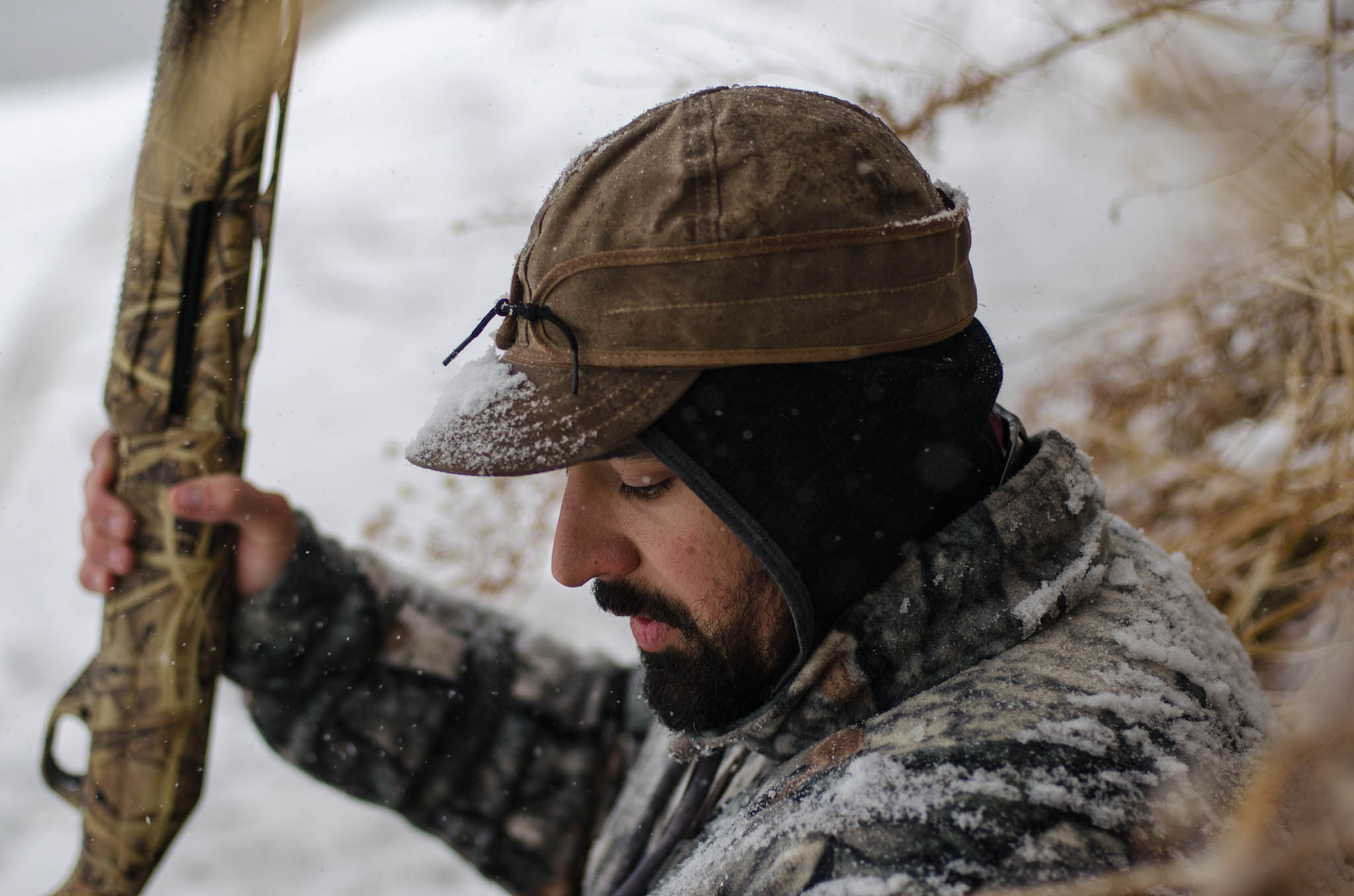 A few hours later we had the decoys in the water. We'd found the cold, snow and heavy winds enroute – three small kids, two grown men, two shotguns, two cameras, thirteen decoys, four bags of gear and one Labrador retriever stuffed inside a speeding snow globe – but it was calmer in the canyon. In no time flat we had a "fort" of burlap camouflage built, a nest of sleeping bags and ground pads assembled, and the first round of hot-chocolate poured. The kids settled-in with-in arms' reach, behind us and safely restrained by a steep bank – perfectly situated to enjoy the show.
Steven set to work calling. As he peeled a pair of teal from the afternoon's first passing group, and they wheeled for our spread, I enjoyed a self-congratulatory moment of reflection. The snow was beautiful, the river was ours and the ducks were flying. I reconsidered the morning and reminded myself, once again, that protecting my kid's well-being is rarely synonymous with keeping him in the house.
Then my moment was interupted by an eager little voice.
"Shoot Dada, shoot!"