Memorable Days 2013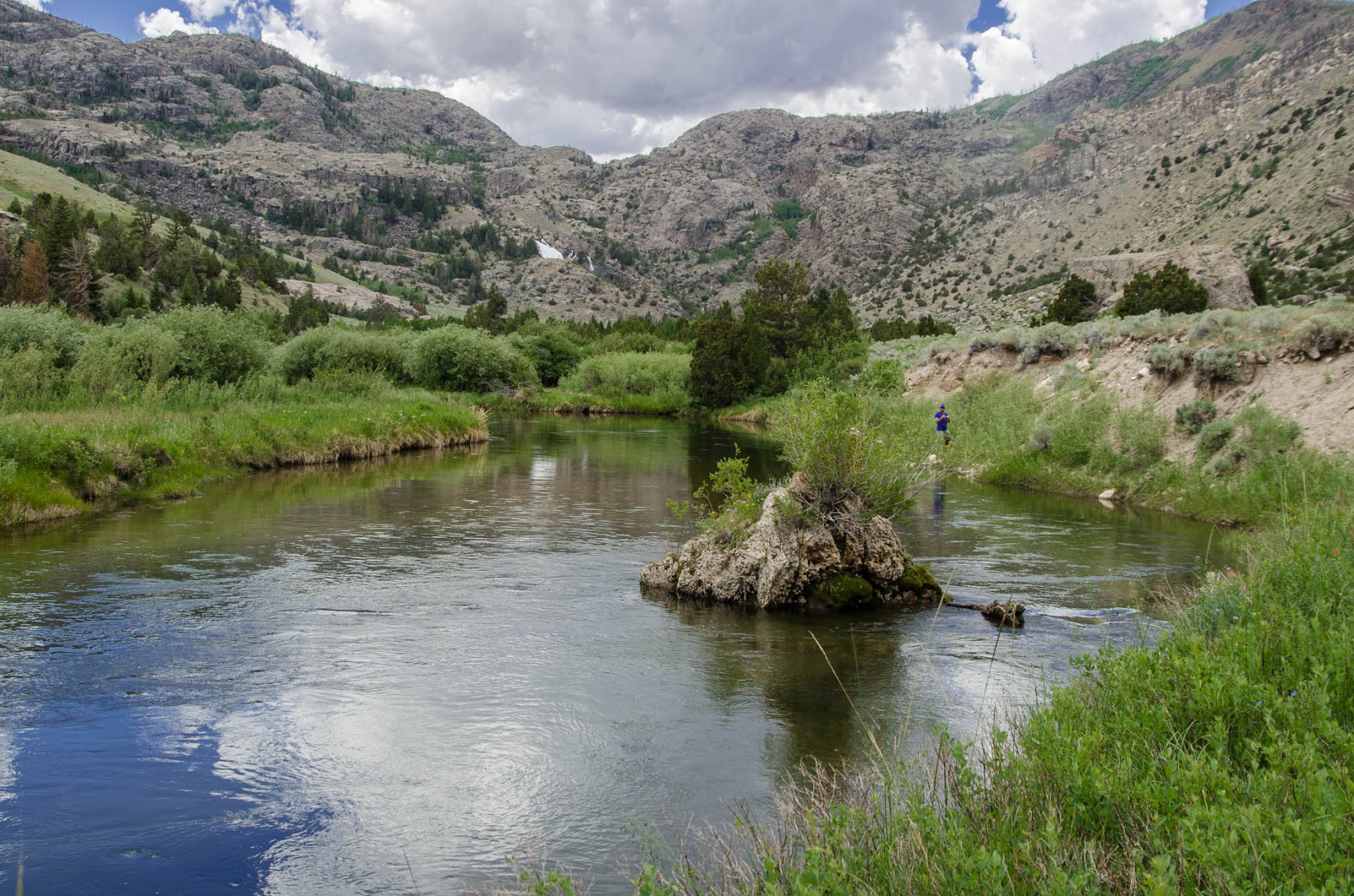 I was about to step haphazardly into the run and throw a few half-hearted casts. Although it was as nice of water as you could imagine we had seen little sign of life. It was early in the season and the water was frigid. As I let the ice-cold liquid wrap around my ankles my brother was whisper yelling from upstream, where he had established a perch looking down on the river. Based on his gesture I gathered he had spotted a fish. Honing in on his gaze I soon saw a small sip maybe 60 feet upstream.
We had caught a couple fish, mostly 6-8 inches. My brothers arm motion and facial expression suggested something huge, I had my doubts.
Quietly moving into position I stripped off some line and cast a size 14 yellow stimulator to the feeding fish. I missed his lane by about 6 inches, but to my surprise the fish moved to engulf the fly. Setting the hook caused a maelstrom like swirl that caught me completely off guard. The fish then broke the water and confirmed that I was dealing with something several magnitudes larger than anything I expected.
The stakes suddenly felt high and I was working to stay in control of the fish while protecting 4x tippet. Stopping the first run I thought I had the upper hand. Then the fish made a stronger run down stream taking me to the cleaners. As line peeled off the reel the brute headed out around a limestone outcropping in the middle of the river. With my line grating against the rock the scale tipped back in the fish's favor.
Sprinting downstream to provide support, my brother splashed with reckless abandon across the river, and was quickly on top of the rock. Hoping to be in position to land the fish he had the net ready. Realizing the fish was now another 50 feet downstream he tried to take hold of the line and move it to the near side of the outcrop so that I could again apply pressure. It was a valiant effort but this is where our battle ended.
Every year a few moments or days stand out. This is one of mine. The fish was one of the largest trout I have connected with and it only grew with it's getaway. The moment also occurred with my brother in an incredible place.
Here are three more of the countless days spent afield this year that were truly memorable for me. Many of the ingredients for the memories are similar: being with family, experiencing the unexpected, wild country.
Some Days Are Like That: Unbelievable fishing for native cuts with my daughter.
Debt of Gratitude: Hunting big mule deer with my dad that led to great memories, even though I didn't fill my tag.
Returning the Favor: Wilderness elk hunt with my father.