Sage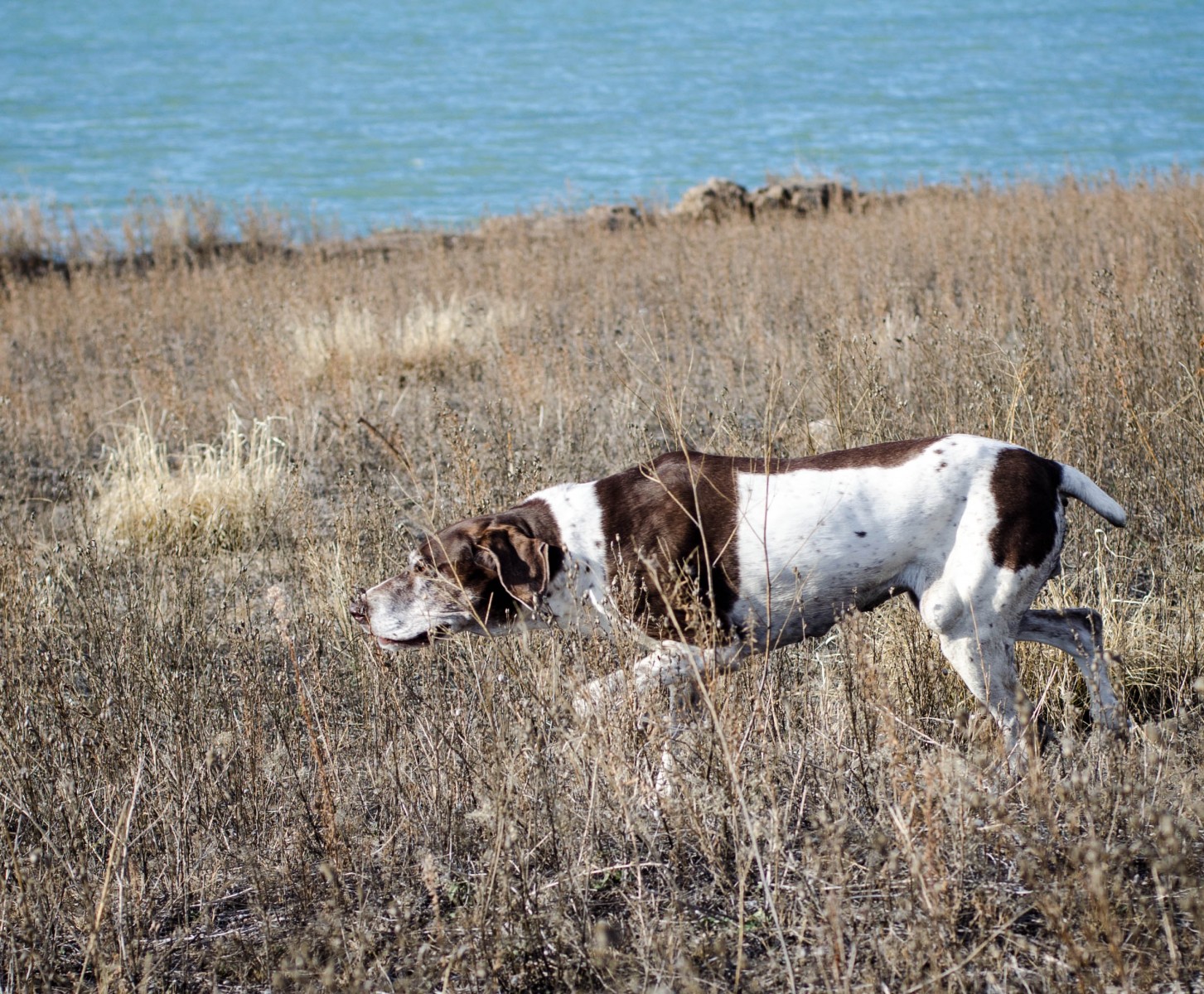 Filled with energy and as stubborn as her mother, she used to have a motor that never quit. She's helped raise two kids and has pointed birds for over a dozen years. I didn't know her in the early days, but as a grey faced elder she's hard not to love.
A few weeks ago my buddy and I made plans to chase some birds. Near the end of the conversation he said "I think this might be Sage's last hunt". He wasn't sure, but he could sense it coming.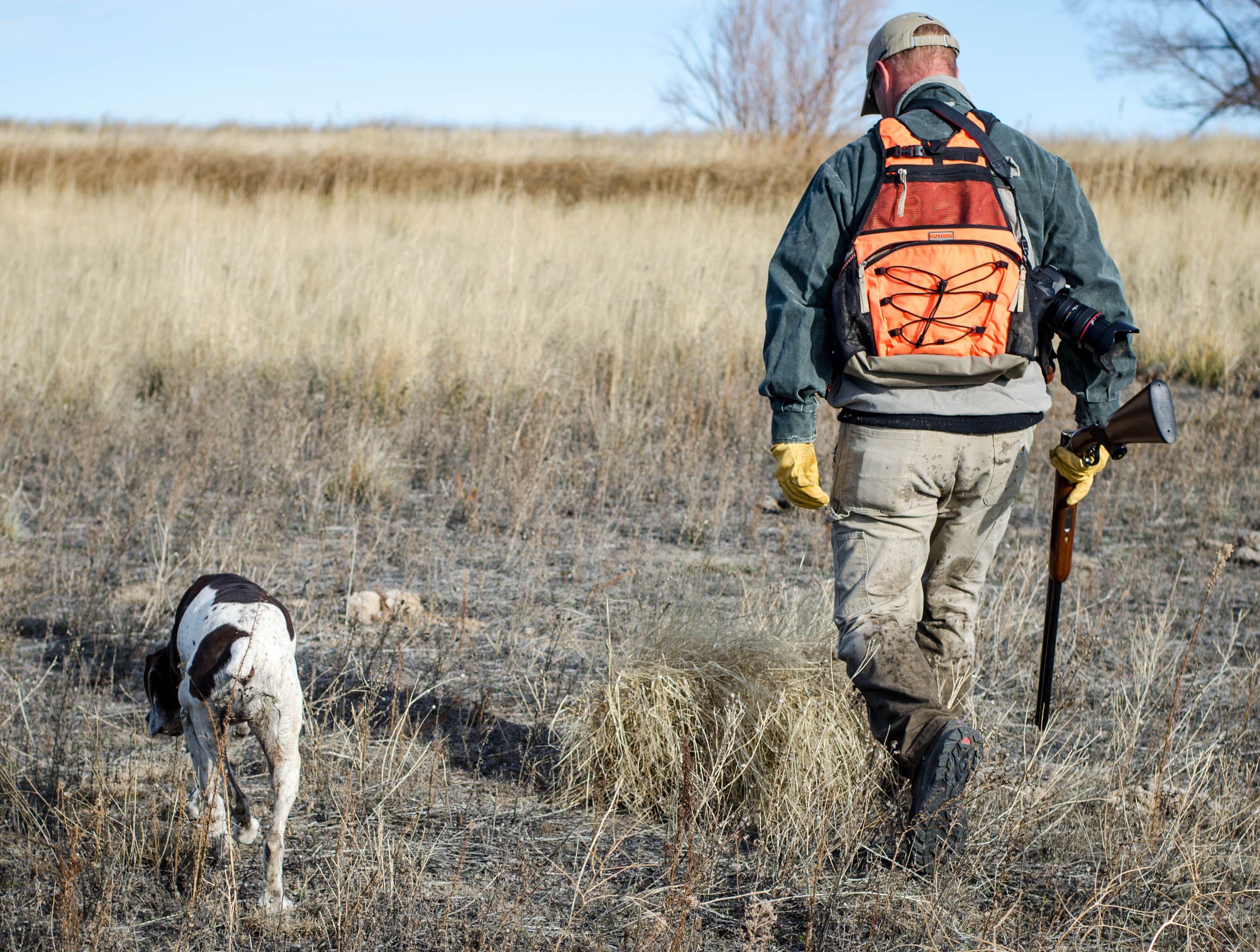 On a crisp morning Sage showed the same focus and determination that she always has. Nose to the ground, with a steady tick-tock of her tail, she worked methodically. With no e-collar and a lack of hearing, Sage reverted to the tendencies of her younger years, hunting where she pleased and refusing to heed direction from her partner. An out of control youngster can be frustrating but an unruly senior citizen is endearing.
With clear blue skies and hardly a breeze it was a near perfect day. The smell of birds kept Sage going and we managed to get into a few. But age has slowed her down and after a couple of hours it was time for her to call it a day. The next morning she was pretty stove up and it confirmed the prediction.
I was honored to be present for the occasion. As much as we don't want it to be true, if all goes well we simply outlast our dogs. While she won't be out with a shotgun any longer, Sage will be occupying her place by the stove, on her old bed, continuing to keep a watchful eye over her family as she has done for so long.