STS Bar and Grill: Beer Shipment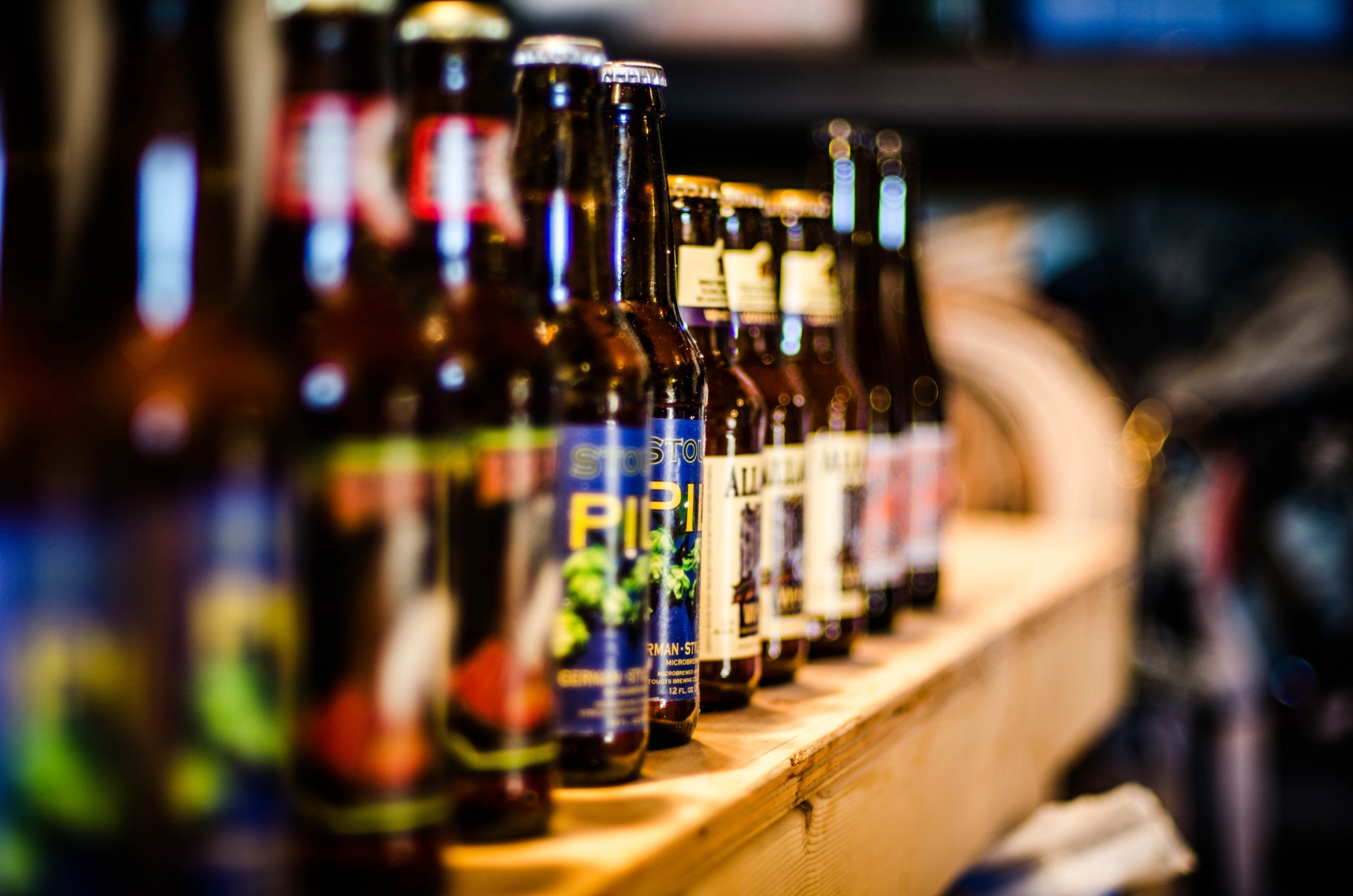 Quarterly I receive a shipment of beer from my father-in-law. This has been going on for nearly ten years. It started with a house warming present meant for his daughter. A care package that, along with some other goodies, included a couple bottles of beer. I drank the beer and sent a thank you note. The next shipment had less goodies and more beer. I sent another thank you. The next shipment was only beer. The rest is history.
The shipment usually includes a combination of about ten 20oz and 12oz bottles of assorted micro brews. Early on I would provide my thoughts on each beer in my thank you note, highlighting the beers I particularly enjoyed. Duly noted, I began to receive IPA's in the summer months and more porters and stouts in the winter.
Overtime the variety has expanded and the shipment now includes an eclectic variety of beers that is often a bit beyond my pallet, but it still is a great way for me to try new beers. And some, mostly belgians which I just can't seem to get behind, I pass along to a friend who loves them.
If you are headed to the hills this weekend and your father-in-law doesn't send you beer here are a couple you might want to pick up and try.
Odin's Tipple, Dark Norse Ale: This is actually a Russian Imperial Stout that is as thick as motor oil. I've only had it once and it knocked my socks off, in a good way. It comes from the HaandBryggeriet brewery in Norway and is worth getting your hands on if you can.
Deschutes, Black Butte Porter: Easier to find, especialy if you live out West, this is a classic. If pressed to choose my favorite beer this is it. Smooth, rich, complex and downright delicious this one is hard to beat. And if porters aren't your style try anything from Deschutes, they rarely miss the mark.