Tenkara: The New Black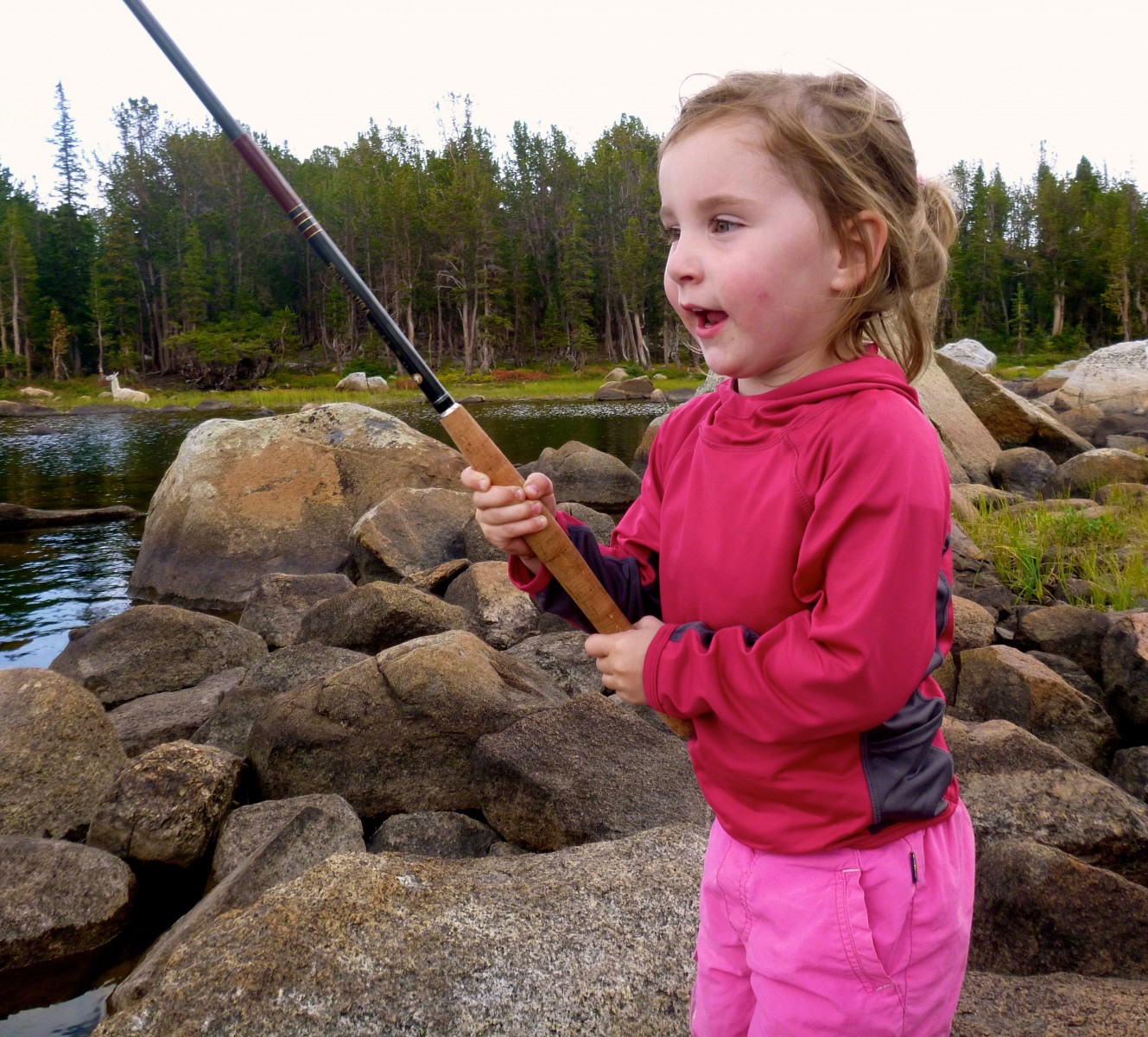 It seemed like I couldn't turn around without bumping into a Tenkara rod. Plus I'm a sucker for trying something new…or really old as the case may be. So when my wife picked-up a couple of Tenkara rods for a backcountry trip she was guiding into the Wind River range, I had to give them a shot.
She thought they would be good for teaching the kids and first time anglers on her trip. I thought a family picnic at a local stretch of pocket water was in order, so I could test the rods before she left. The amount of fun I had in my first hour with a Tenkara rod was almost criminal. The rod was perfect for the boulder choked stream. Placements and drifts that would normally give me fits were effortless with 12 feet of reach. Among the heavy swirling currents, the small feisty rainbows felt like giants on the supple rod. Grinning ear to ear I handed the rod back to my wife. I ordered one the next day.
But I had yet to see one of the rod's greatest assets; using it to teach kids to fish. The 10 and 12 year olds my wife guided, fished the Tenkara like champs. Having never fished before, they were self-sufficient within a couple days, and they were catching fish. My daughter was 3 at the time, so its no surprise that she didn't pick it up as quickly as the older kids. But Tenkara proved to be the most effective fishing method we had tried to date.
With no reel, and no stripping of line, the simplicity of the set-up was perfect for her. A little bit of assistance and she was in the game. Finding places with eager fish was key, but for the first time she caught fish on her own. And she loved it! My daughter has staked her claim on the Tenkara rod and we don't go any where without it.
I'll admit that I have been surprised by how much I fish the Tenkara set-up as well.  While I haven't thrown away my other rods, the Tenkara is almost always in my bag. Particularly in the summer months. It excels in the mountains, not just because it is awesome on small streams (which it is) but also because it is so compact and accessible. When backpacking, I keep it rigged but collapsed on the side of my pack. I can have it out and be fishing in seconds any time I pass a nice stretch of water.
On bigger water where I think I might run into an oversized brown willing to gulp a dry the Tenkara is equally adept. It may sound odd, but fishing the Tenkara has a way of making water that is familiar seem completely new. Don't be fooled into thinking it is only a small water or small fish set up. For me, fishing a Tenkara rod has been a great way to mix things up and I have found it to be the tool of choice in a variety of situations.
*If you want to learn more check out Tenkara USA. They make great rods, have a ton of useful resources, and give 1% of their profits to coldwater conservation.