STS Bar & Grill: Laphroaig Quarter Cask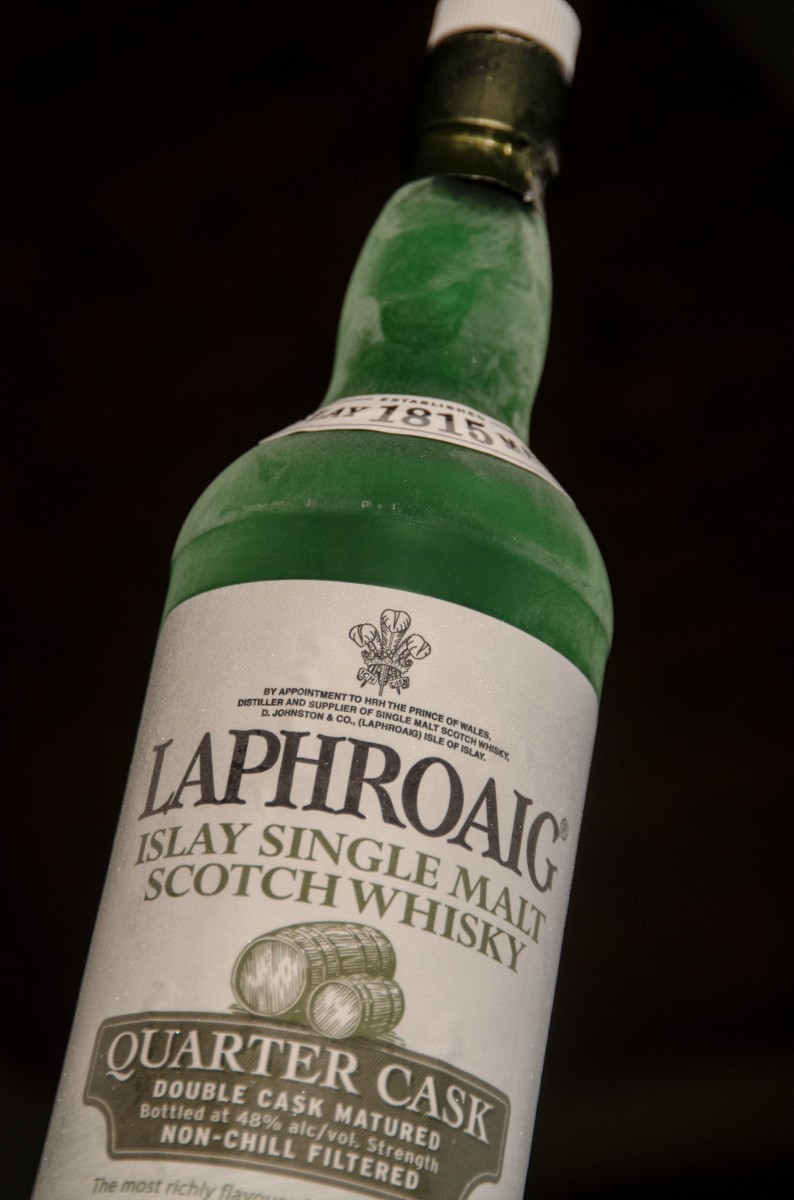 It's summer time and many are turning to gin & tonics or a hefeweizen. Not my dad. He's a scotch drinker, and not to be dissuaded by hot weather. Recently he came for a visit and he stuck a bottle of Laproaig Quarter Cask in the freezer. To some this would be considered blasphemy, but for him it's how you turn a winter peat monster into the perfect summer libation.
Many are familiar with Laphroaig and they have probably had the 10 year old. The 10 remains one of my all time favorites, but the Quarter Cask is worth the few extra bucks if you haven't tried it before. You might even prefer it. This Islay malt is double cask matured, 48% abv, and non-chill filtered. It starts sweet and buttery and finishes with a distinct, almost medicinal, peatiness that can only be attributed to Laphroaig.
Out of the freezer it nearly turns to syrup and might be the dram of choice as the sun drops below the horizon on a summer evening.