Bachelors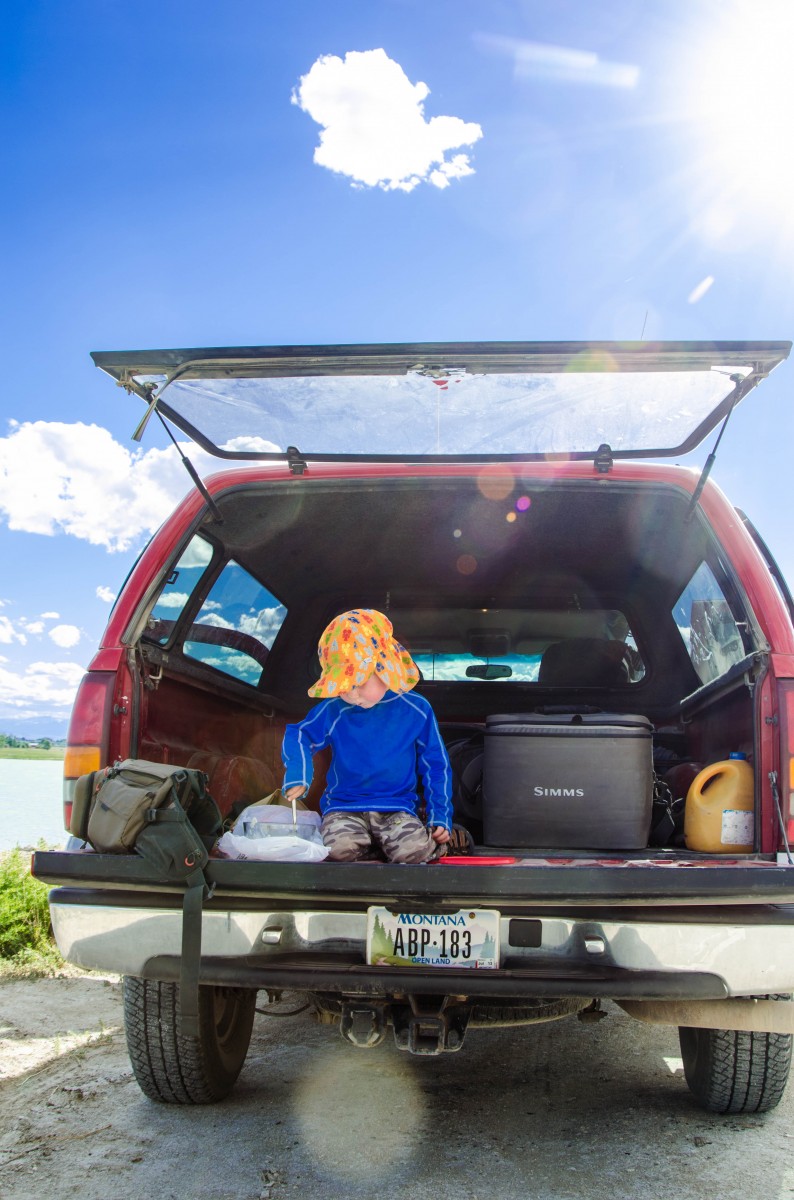 The house is spotless. We've hardly been home. The pickup is a disaster, so is the boat bag. Clothes shoved into the corners, smelling of bug spray. Plastic bags, food wrappers, and empty soda bottles litter the floor mats. The girls went back East to visit family and my son and I are flying solo. Adding to the mix my brother is in town.
We have been fishing four days straight now. The routine is simple. My brother packs dinner while I pick up my son from day care after work. We head out until sundown. Bouncing down dirt roads, checking out places we've always meant to go and visiting familiar haunts. We eat on the run, sit on the tailgate, fish until it's dark.
Slinking into the house at dark, I give my son a quick bath and tuck him into bed. Then I pre-rig the coffee maker, make lunches for the next day, and get ready to do it all again.