STS Bar and Grill: Snapper ala Squirt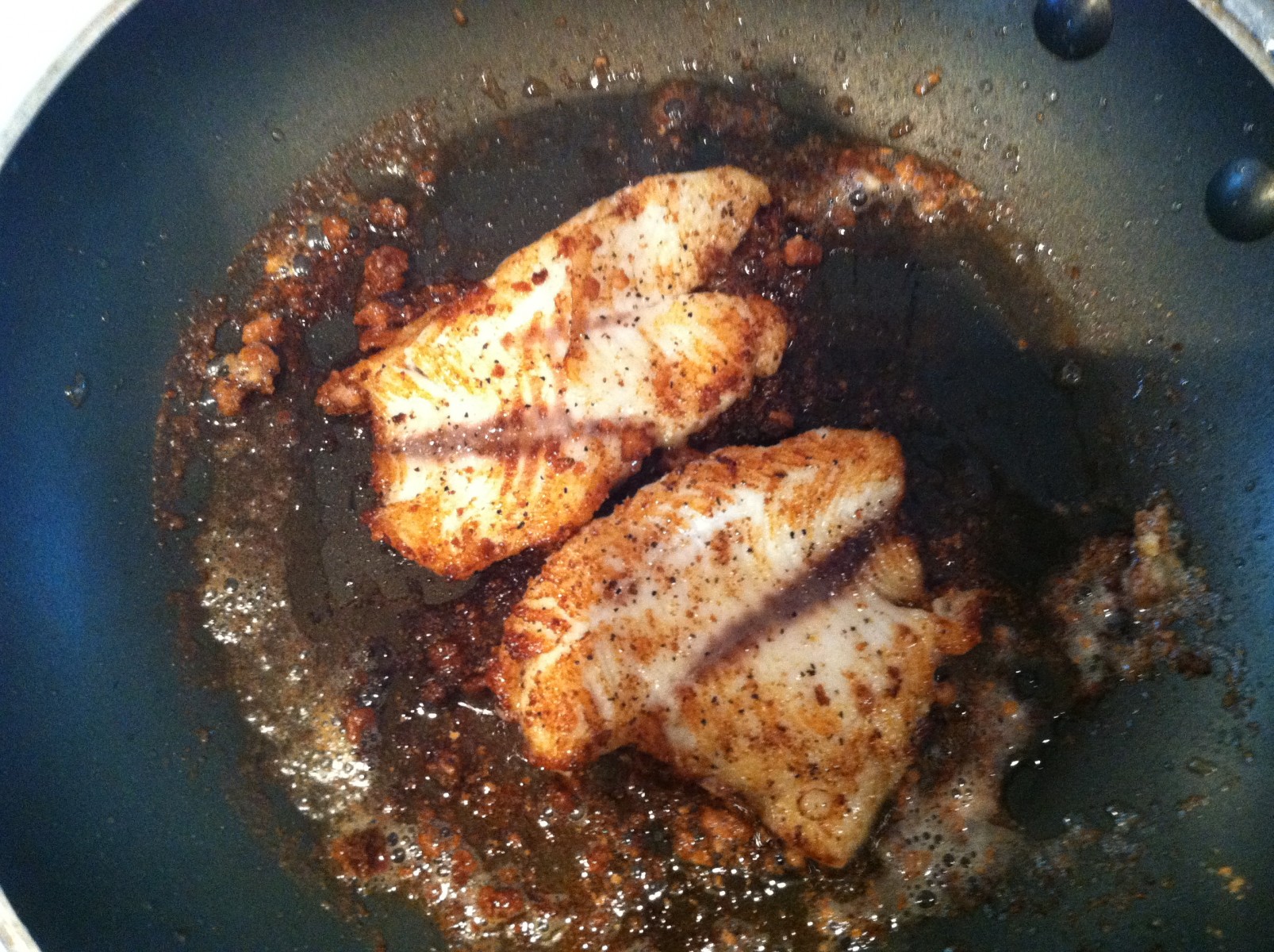 On a recent fishing trip to Florida, my son caught himself dinner for the first time. He's into picking and eating veggies from the garden back home but let's be honest, broccoli's got nothing on mangrove snapper.  I used to believe that the backcountry was the world's best seasoning. Turns out it's only a distant second to the excitement of a kid who just harvested his own food.
What You'll Need…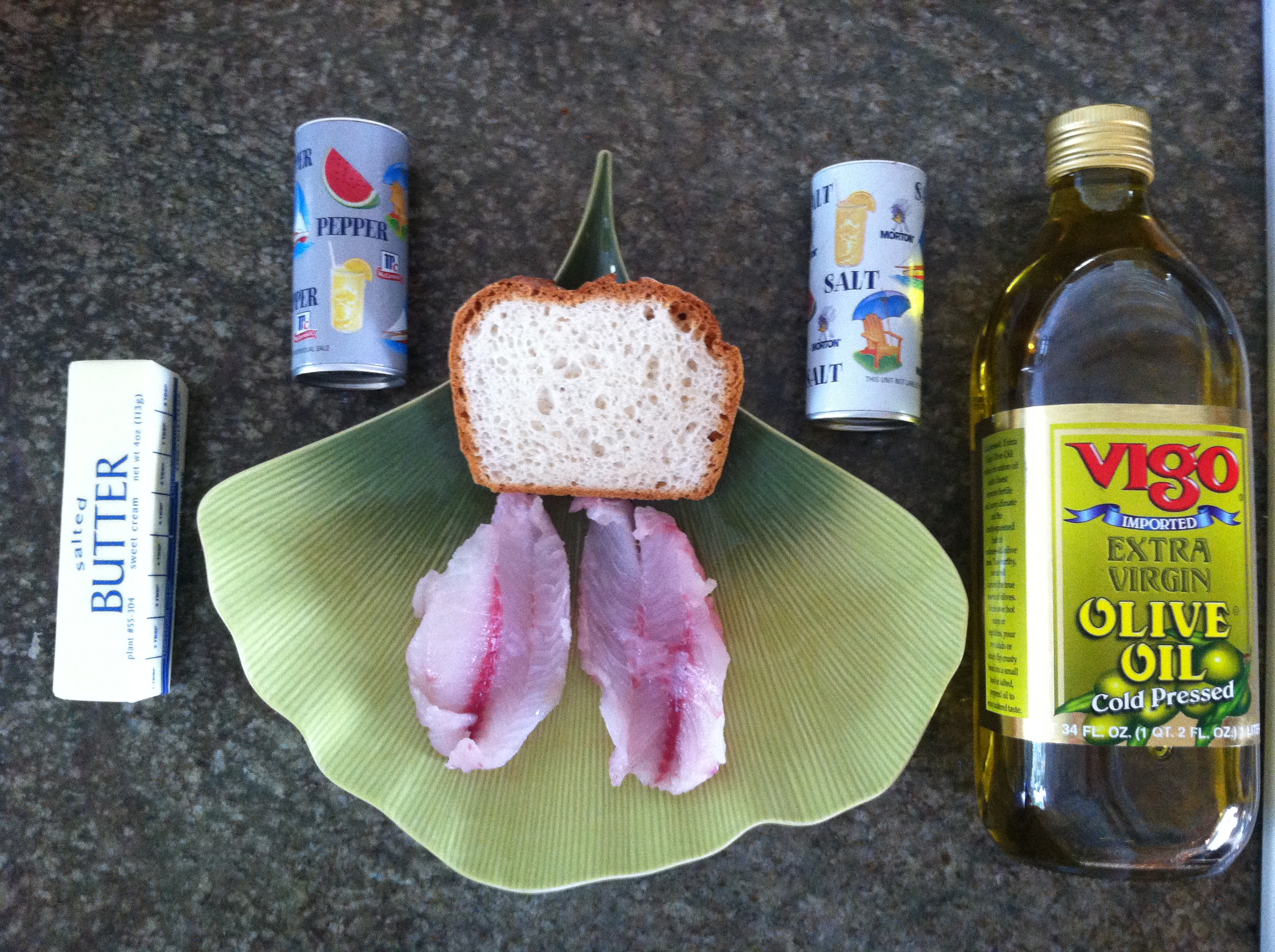 1 Freshly Caught Mangrove Snapper  – a.k.a. gray or mango snapper.
Butter
Olive Oil
Bread Crumbs – My son and I are gluten free, so I toasted and crumbled some Udi's. If I could, I'd use Panko.
Salt and Pepper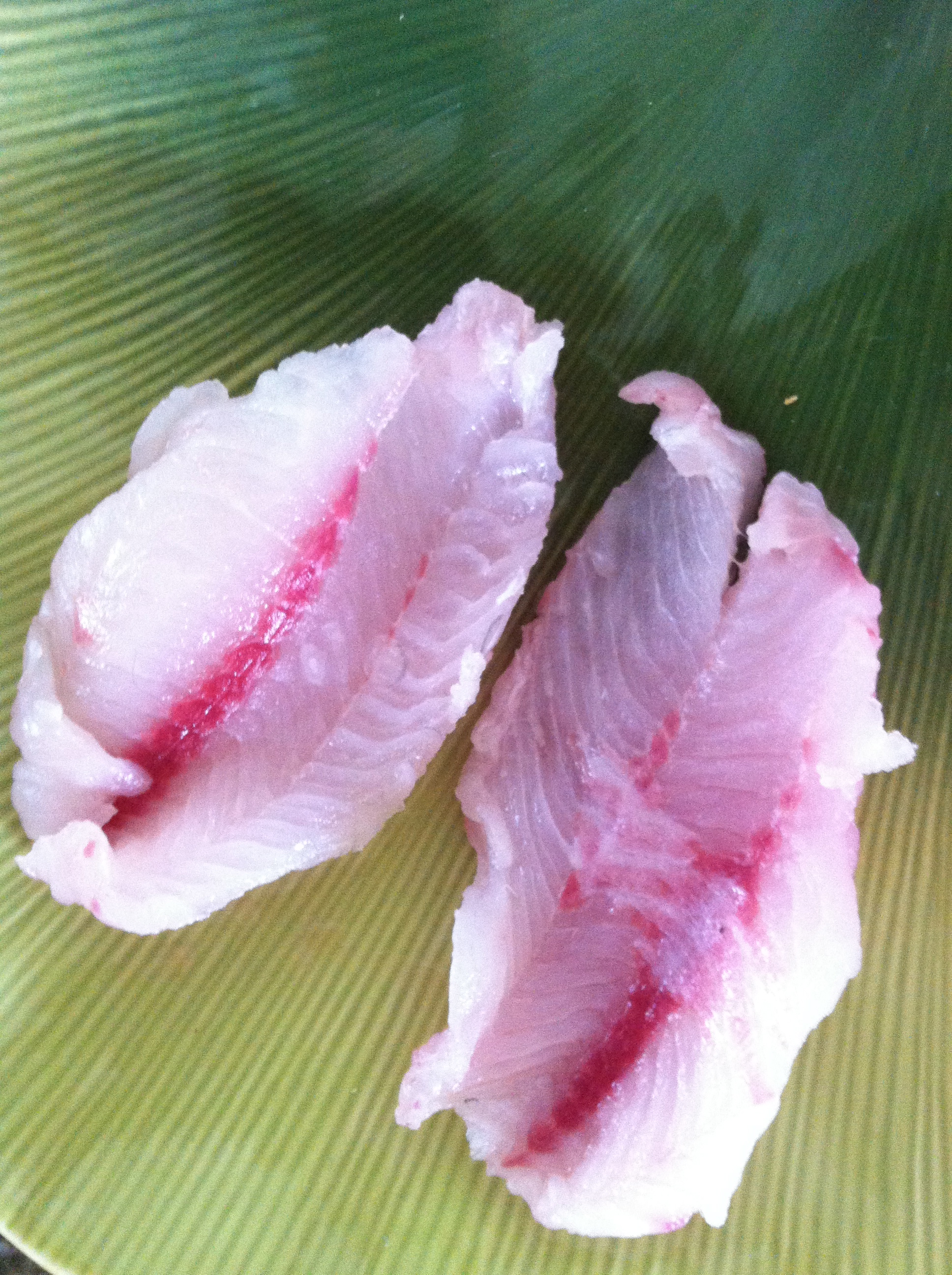 Step 1: Fillet and skin the snapper. These are meaty little guys for their size, with tasty cuts nearly to the eye along the spine and all the way aft to the tail fin. They're small enough to make the inclusion of some pin bones inevitable though. After rinsing the fillets, I find these little needles by running my thumb along the lateral line of the fillet while gently bending the meat. Once located, I pluck each one out with a pair of tweezers. It's faster and easier than it sounds, saves a bunch of meat and saves you from a perforated mouth.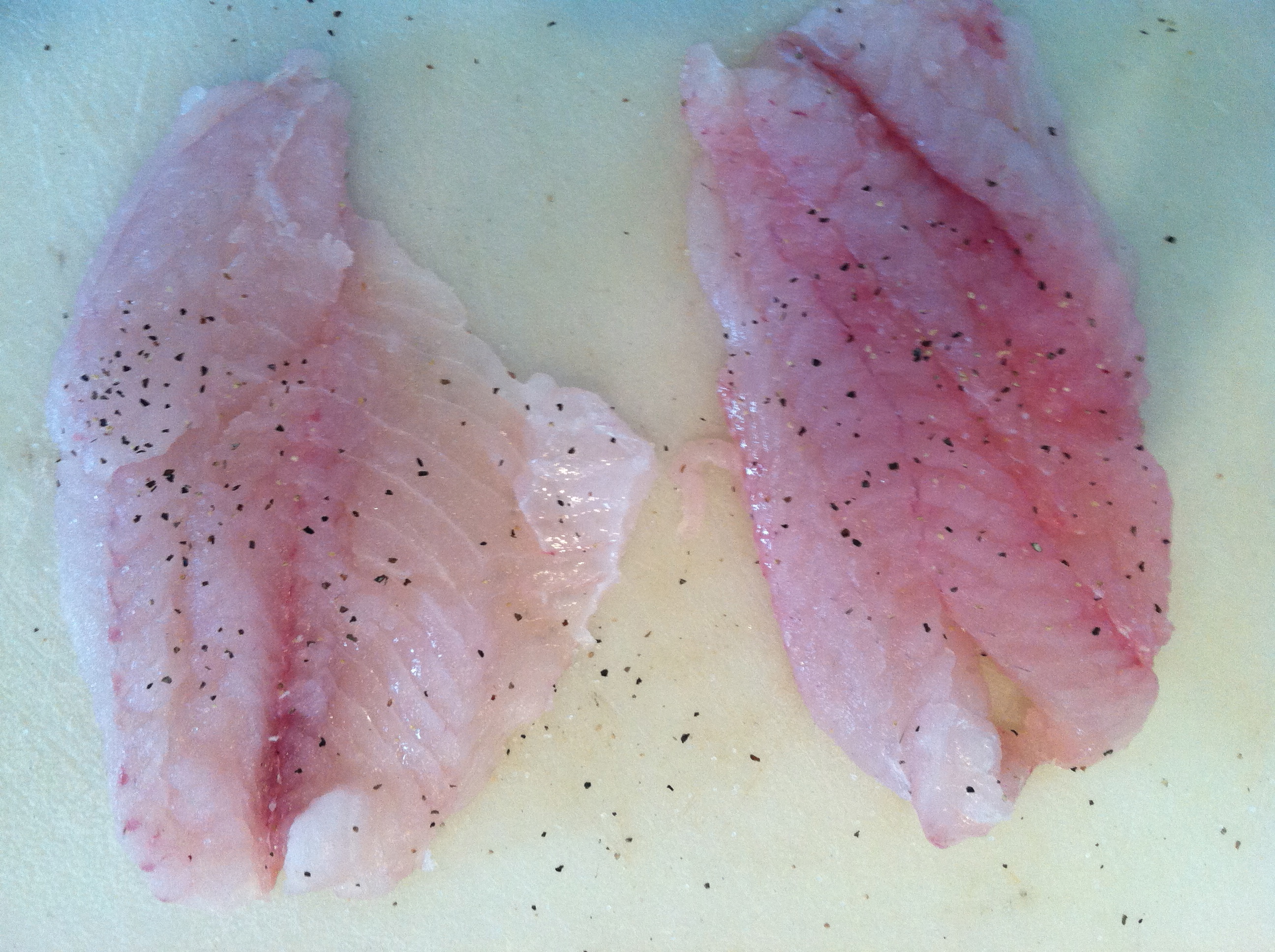 Step 2:  Pat fillets dry and rub lightly with olive oil. Season lightly with salt and finely ground black pepper, then coat in bread crumbs. (Frankly, the fish doesn't need the crumbs. But kids love crunch, and with so many USOB points on the line you might as well pull out all the stops.)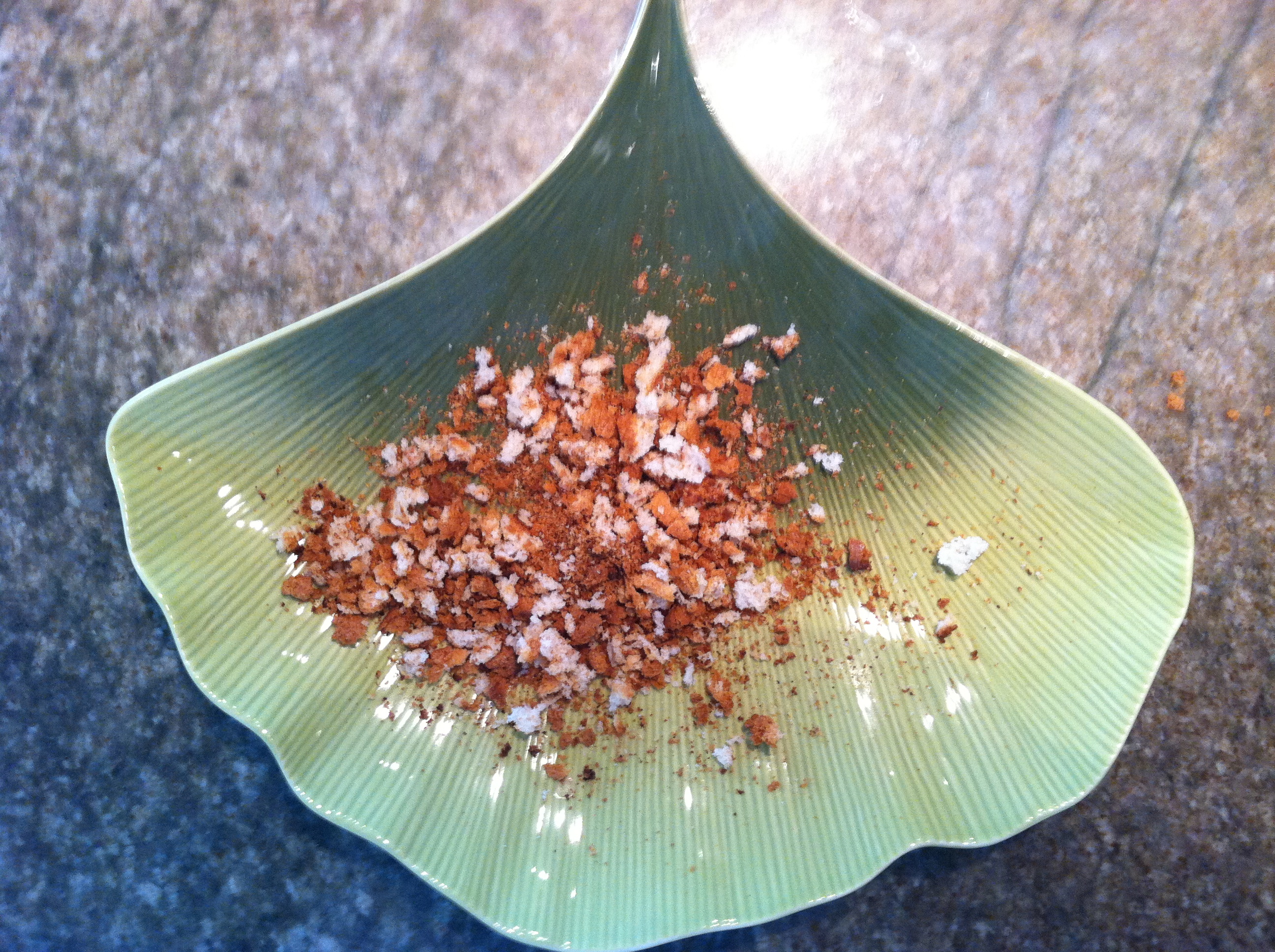 Step 3: Meanwhile heat a big ole hunk of butter in your favorite saute pan until it starts to brown, then swirl in an equal amount of olive oil. Bring blended oil back to shimmering heat over high flame.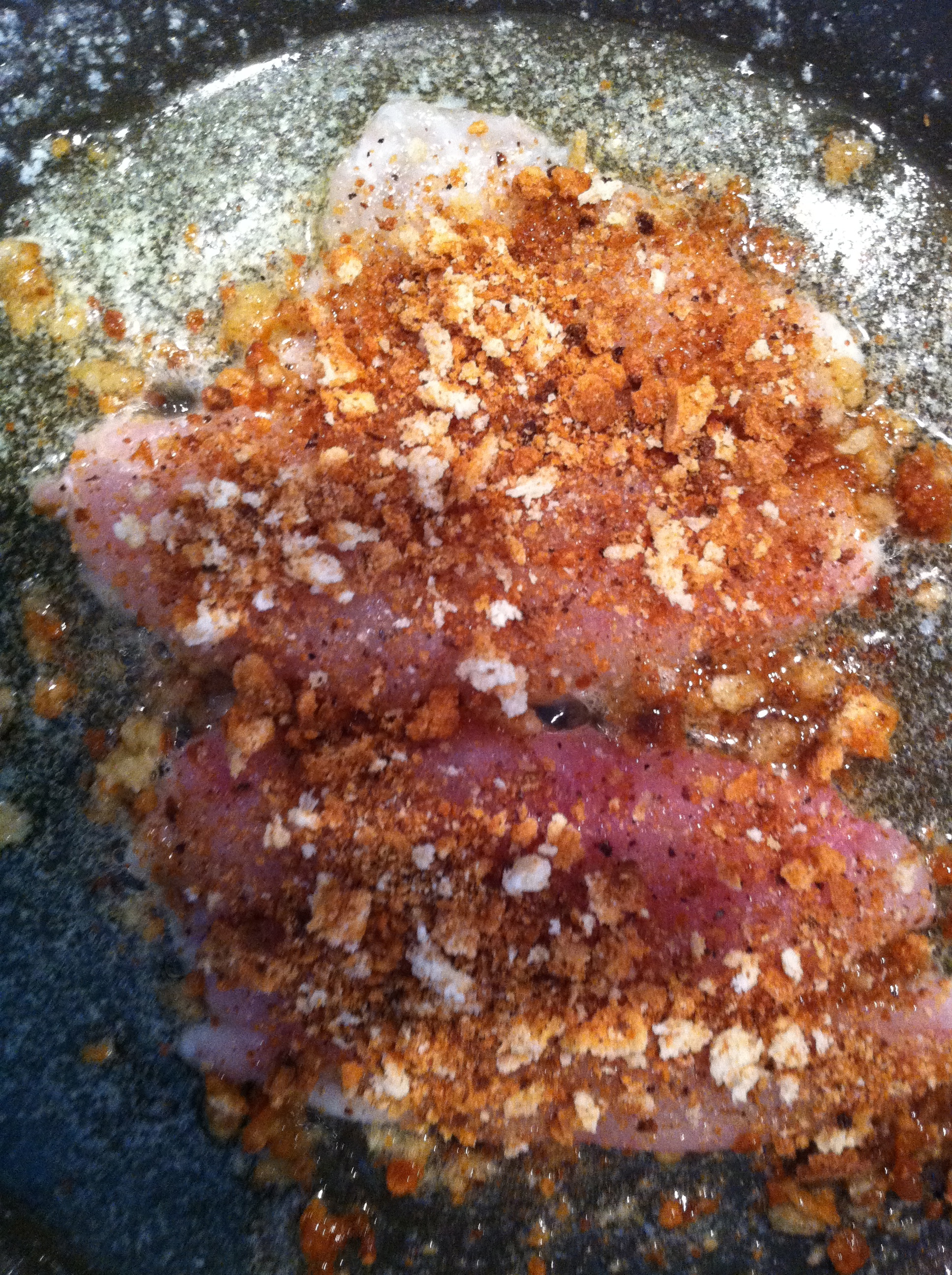 Step 4: Saute fish over high heat. 3 minutes on the first side and 1 to 1 and 1/2 after the flip should do the trick, but with all of the variables of stove, pan, fillet, altitude, air pressure, humidity  and astrological station it's best to trust your eye, nose and gut instead of the clock. You're going for golden brown crust and a nearly ,but not quite opaque, center that flakes easily. Snapper is pretty forgiving of heavy-handed cooking, but like all fish it's best not overdone.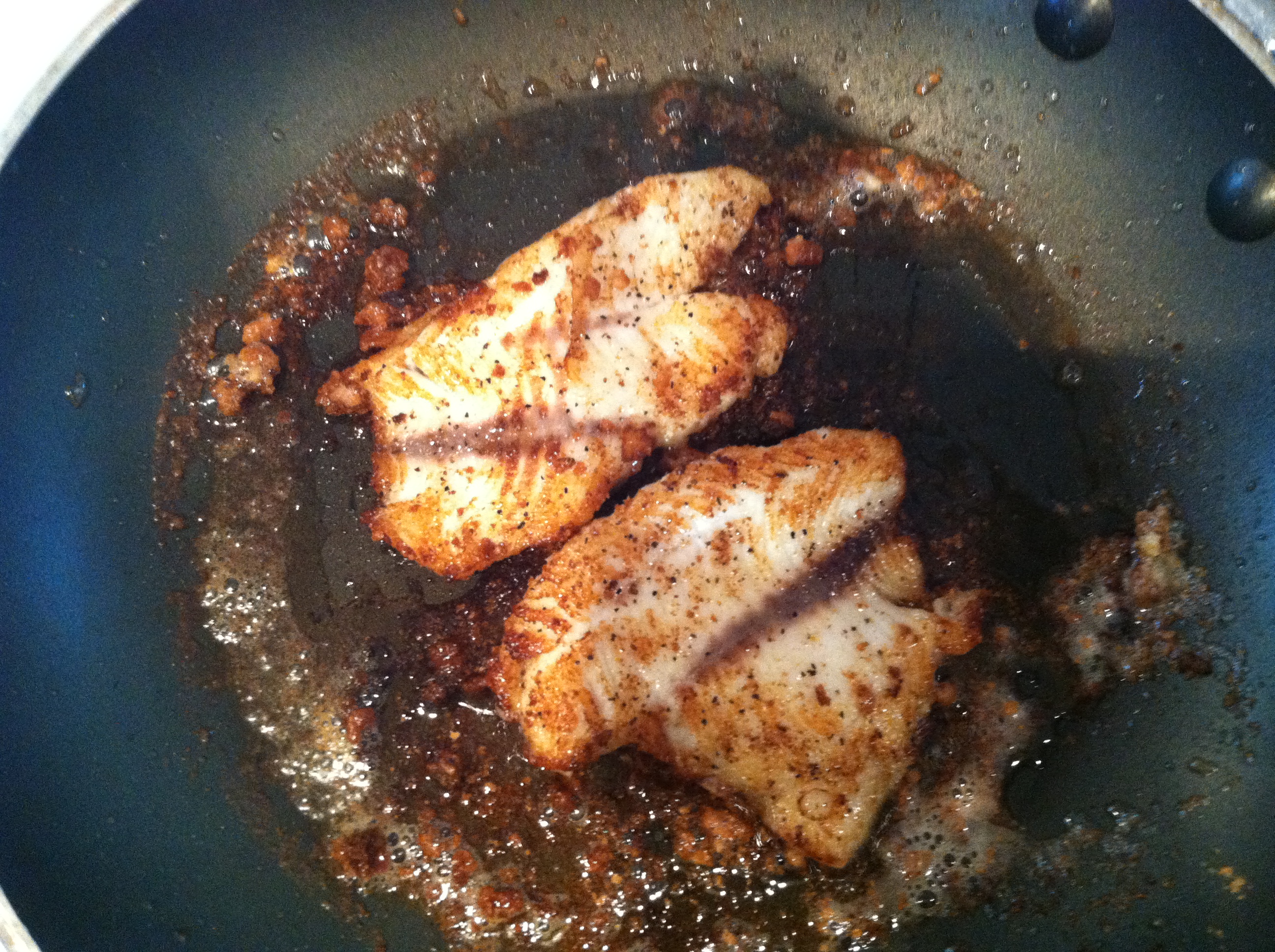 Step 5: Serve with Cuban black beans, rice and whatever obligatory green thing you have. It's simple, savory and unforgettable, just like the good life.
STS Snapper ala Squirt
1 Freshly Caught Mangrove Snapper 
Butter
Olive Oil
Bread Crumbs 
Salt and Pepper
1. Fillet and skin fish.
2. Season fillets and coat with crumbs
3. Heat oil and butter in pan.
4. Saute over high heat.
5. Plate and serve.