Landlocked Steelhead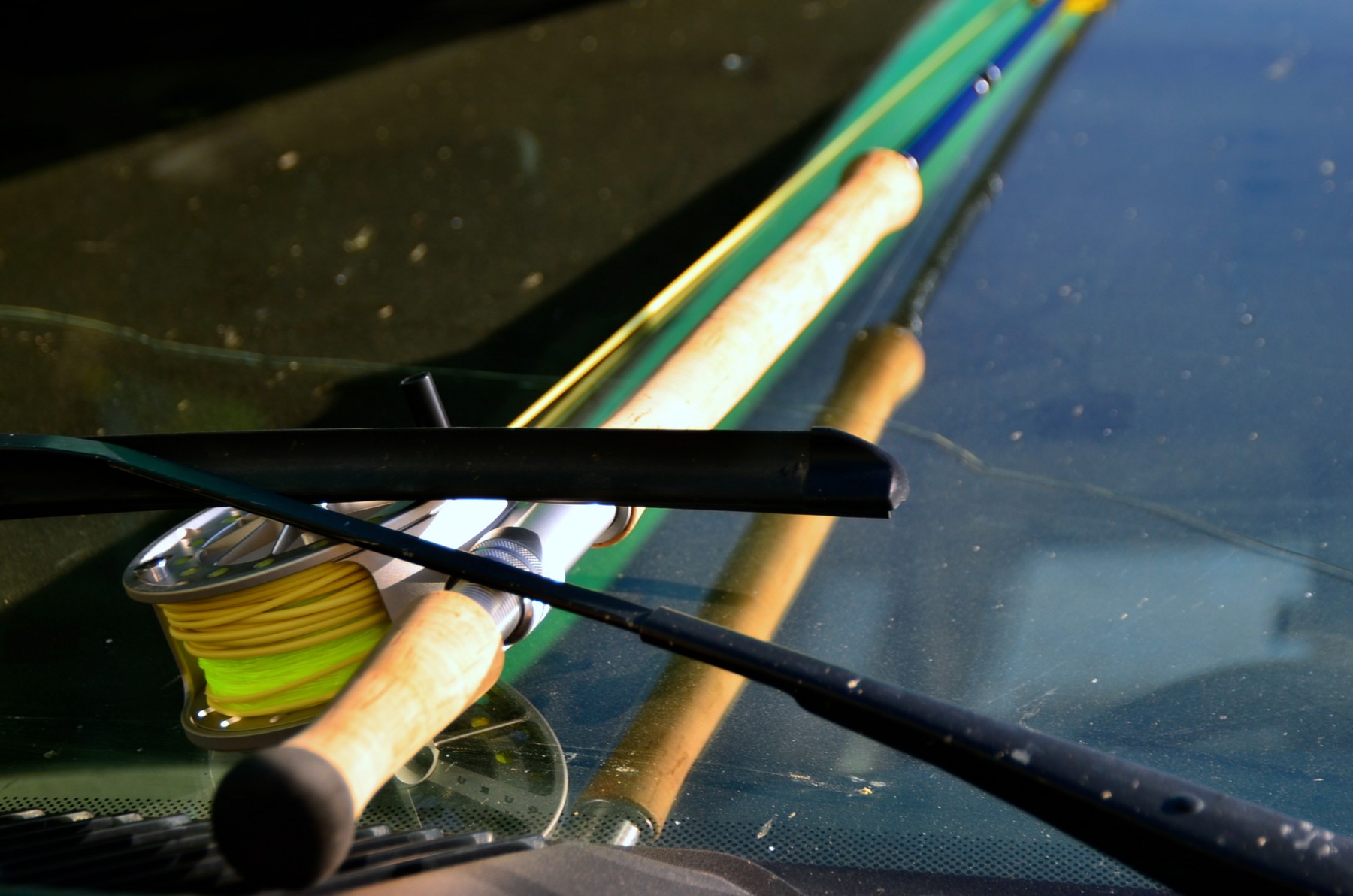 Far from the run of any steelhead, I was methodically working a stretch of water with tactics most commonly applied to anadromous fish. A small spey rod in my hand, swinging flies through Wyoming trout water. And I only had a couple of minutes.
A few feet away, on shore, my kids were playing in the dirt. We were waiting for my wife who was shuttling vehicles before launching our canoe for a family float. I was getting my fishing in where I could.
Swing, step, repeat. A drift boat launched just up stream, as it passed they hollered "you know there aren't any steelhead around here"…"I know" was all I could reply. Two casts later I had a take, my rod bent over and for a brief moment the drag began to hum. Still within ear shot, the guy in the drift boat exclaimed "steelhead?"
In that moment my body braced, preparing for the inevitable run. Hooked into a wild chromer my heart began to race. Reality then began to set in and a smile crossed my face. The rainbow, who's situation simply deprived him being able to go to the ocean, gave me his best in honor of his sea run brothers.
The timing couldn't have been better. As stupid as it may seem, I was glad to stick a fish in front of the passing boat. While the tug of a steelhead cannot be replicated I have become addicted to the rhythmic cadence of fishing the swing. The feel combined with it's utility has found me fishing a two handed rod frequently, even in places that have no direct connection to the salt.