STS Bar and Grill: The Laddie Ten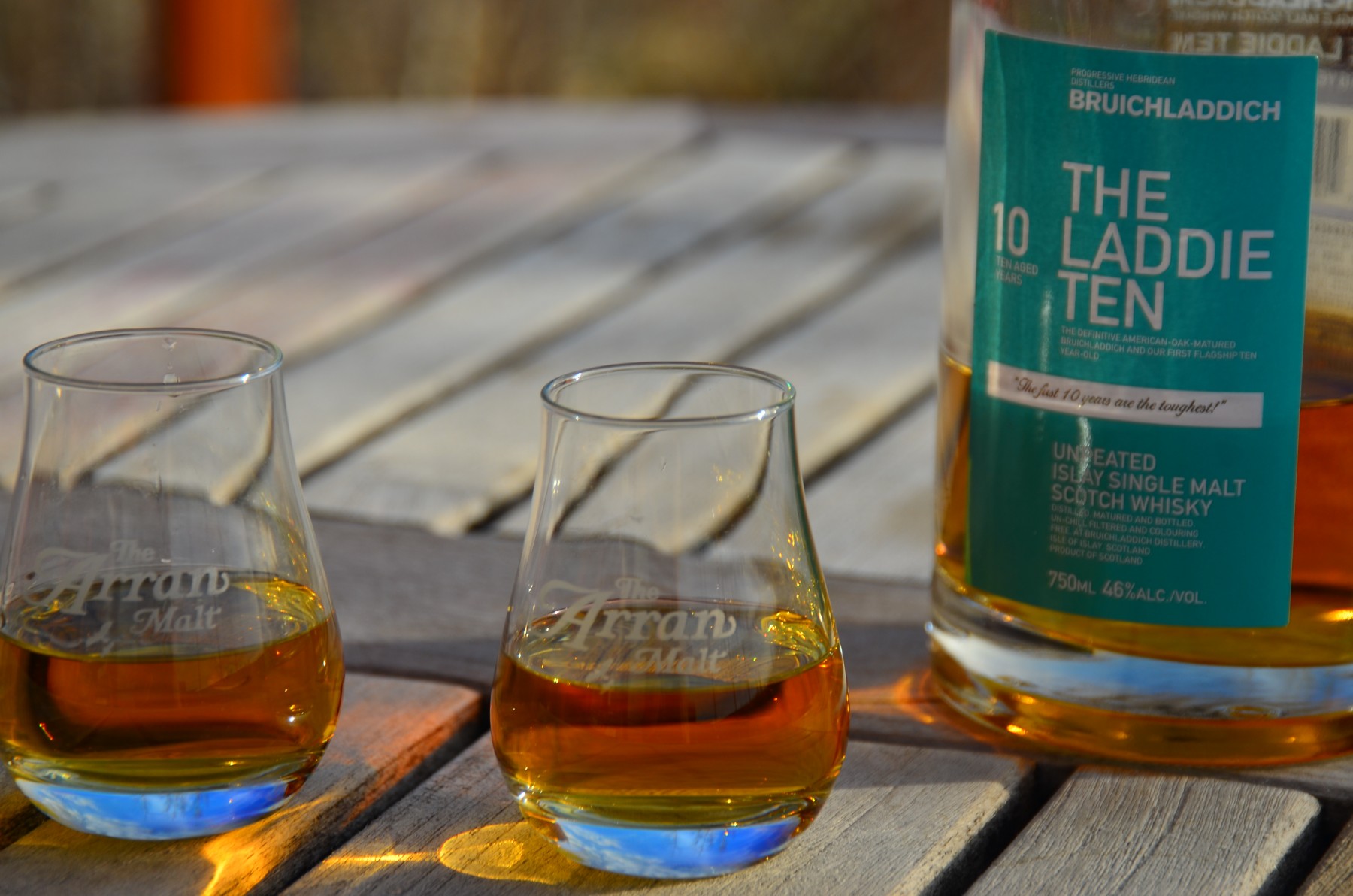 Admittedly, I'm not much for cooking and taking the time to make a mixed drink isn't my style either. However, following in the footsteps of my father and grandfather before me I have developed a liking for single malt scotch. Here's one to put in the quiver if you haven't already.
Bruichladdich: The Laddie Ten 
Until its resurrection in 2001 the Bruichladdich distillery had been closed since 1994. Located on the the isle of Islay, they have a rich history of making single malts dating back to 1881. Since reopening they have had a number of small batch bottlings that have been successful in reacquainting drinkers with the brand.
The Laddie Ten is the first 10 year old distilled since reopening. It is aged in a combination of bourbon and sherry casks. Malted from only Scottish barley, it is unchill filtered, non coloured and distilled a 46% abv.
Now, I'm not great at describing the taste, but on a spring evening, when the sun comes out just after a thunderstorm, this is a tough scotch to beat. It is easy to drink, smoother than the age would suggest, unpeated, and and has just enough complexities to hold your attention.