The Moose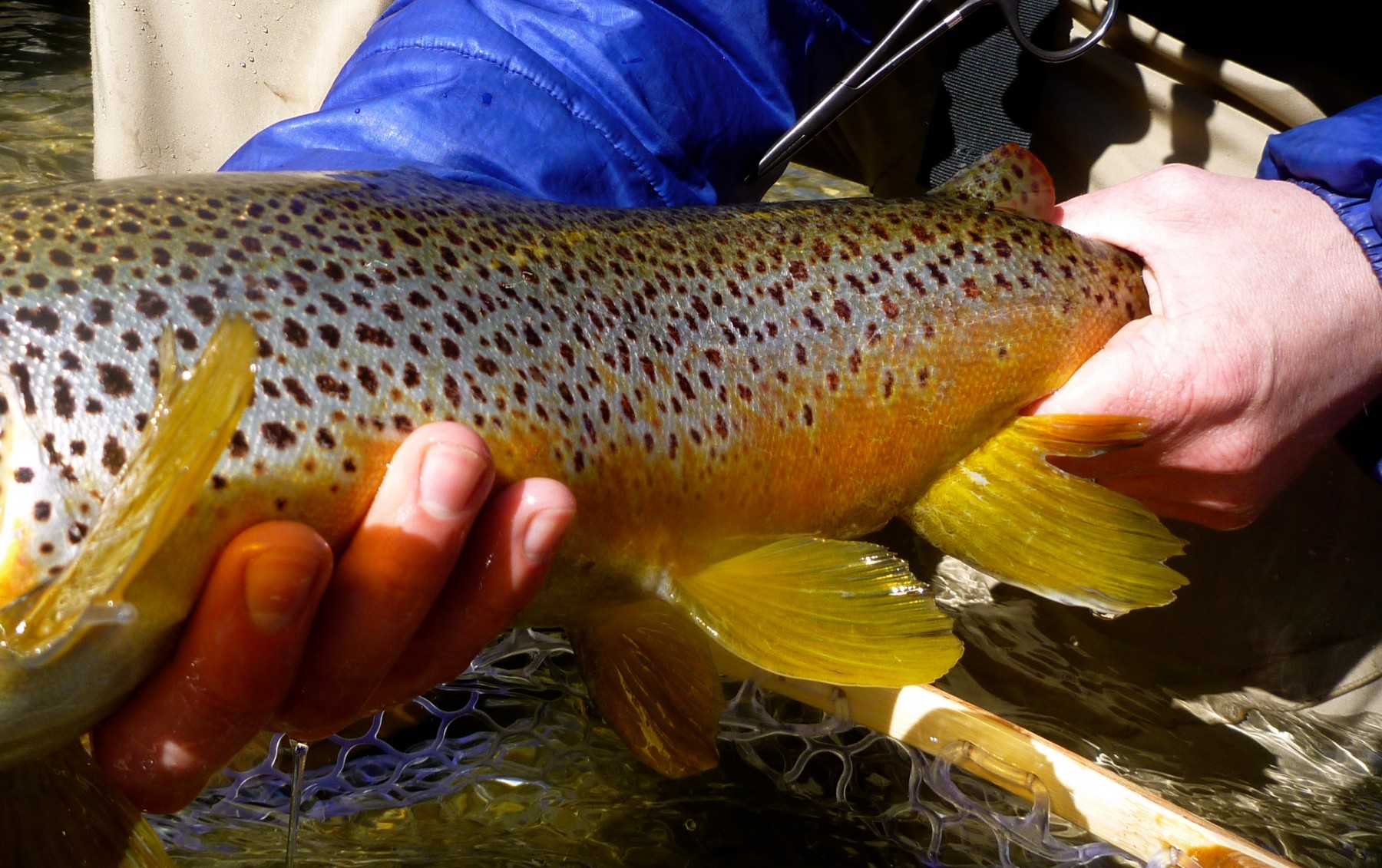 We stared at each other for two minutes in the crisp morning air as the sun peaked over nearby hills. The adolescent moose made the first move, circling around knobby knees, nose to the ground, like a dog setting its bed, once, twice…
Then it charged.
With a two year old on my back and my two labs suddenly MIA, I didn't have time to think. Ten yards from impact I threw up my arms like Joe Montana celebrating a touchdown, with a fly rod. "Hey, hey, hey" I growled. The moose planted its heels, spun and bolted up stream. We were lucky.
Heart pounding the rest of the world seeped back into focus. We could go home and avoid further confrontation, but we'd come to fish. Bluffing confidence, I told my son everything was fine. He had his doubts, repeating "moose….eat….me" as we waded upstream. It was one of his first three word sentences. We bumped the young moose twice more before he moved off. It seemed like we were in the clear.
My first few casts were shaky, but it wasn't long before we hooked into a nice brown. We exchanged a couple high fives as the brown slid back into the deep. As I looked up from the water another set of dark eyes met mine. On the far bank, a short cast away was a new moose bedded in the willows. This time we left in a hurry.
We'd filled our moose quota but still wanted to fish. The magic turned for us and all the likely water held eager trout. By now the light was golden and the frost had melted, leaving only the sweet smell of spring.
Nearing the truck we approached one last pool. A hulking brown hammered my streamer almost immediately, followed by another three casts later. Those fish were two of the best I have seen in that stretch of water. Satiated, we waded back to the truck. The world seemed just a bit brighter after the run-in with the moose. Combined with the good fishing, it's a morning I won't soon forget.