USOB Accounting 101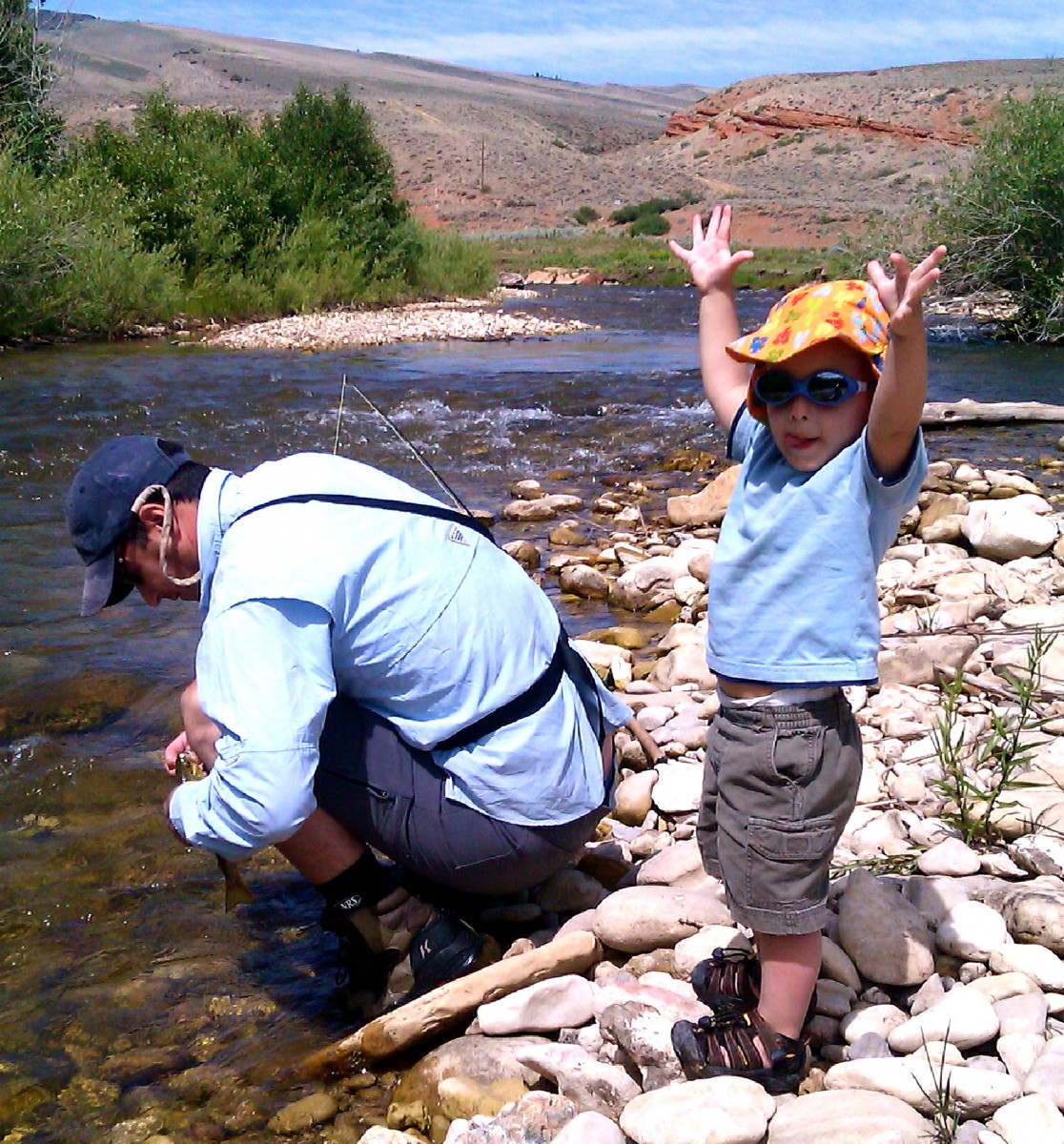 He wants to catch a fish. That's great, right? Well, let's set aside for a moment all the warm fuzzies – connecting a boy with nature, passing on our proud American sporting heritage, igniting the light of wonder in a child's eyes, forging resilient father son bonds through blah, blah, blah etc. – and take a look at this objectively. What does this new development mean for ME catching fish? Don't get me wrong. I appreciate the touchy-feely stuff. But I really like catching fish. Viewed through that admittedly crass and selfish lens, the squirt claiming this next rung on the participation ladder is a decidedly mixed bag. We can all agree that on balance, in the long run, it's a worthy investment for all concerned, but am I over-leveraging my near term opportunity flow? Did I, as initially calculated, hit the jackpot, or did my spring season just crap out? Enter the Universal Sporting Opportunity Balance accounting method  (USOB).
Some USOB fundamentals:
1.   "I can do whatever the hell I want, so long as I take the kid with me".  Steven, first to fatherhood, pointed this truism out to me years ago.  In other words, Kiddo Engagement (KE) is a primary asset on the USOB books, compulsory engagement included.
2. Compulsory engagement alone does not a USOB fortune make. If you're going to get after it, you'll need Eager Participation (EP). We can think of EP as the compound interest of USOB.
3. EP terms are subject to unpredictable rate fluctuations and frequent renegotiation. The past 3 years have seen steady inflation. A full belly, warm, dry body and clean butt used to do the trick.  Then an occasional walkabout was required. During the hopper glut of 2012, EP prices climbed through Dad catch fish to, Dad catch fish, tot release. EP markets closed last week at use of faux fly rod.
4. EP investment involves unforeseen risk, including loss of USOB principle. There is no prospectus available for review prior to investment. For example, catching fish requires the use of hooks. Performance with the faux fly rod has not engendered confidence in management capacity.  USOB markets do not respond well to Avoidable Traumas or Injured Toddlers (ATIT).
With a firm grasp of these simple fundamentals we're able to build predictive models for any number of scenarios that might arise. Using the current quandary as an example, we can reasonably postulate that:
 (KE x EP) / ATIT = USOB
Ergo, I'd better hook this kid into a trout ASAP